Research Projects in Down Syndrome
Down syndrome is the most common genetic cause of mental retardation, with an incidence of 1 in 800 births. It is caused by an extra copy of chromosome 21 which leads to deficits in a number of cognitive areas including math and language.
Baby Project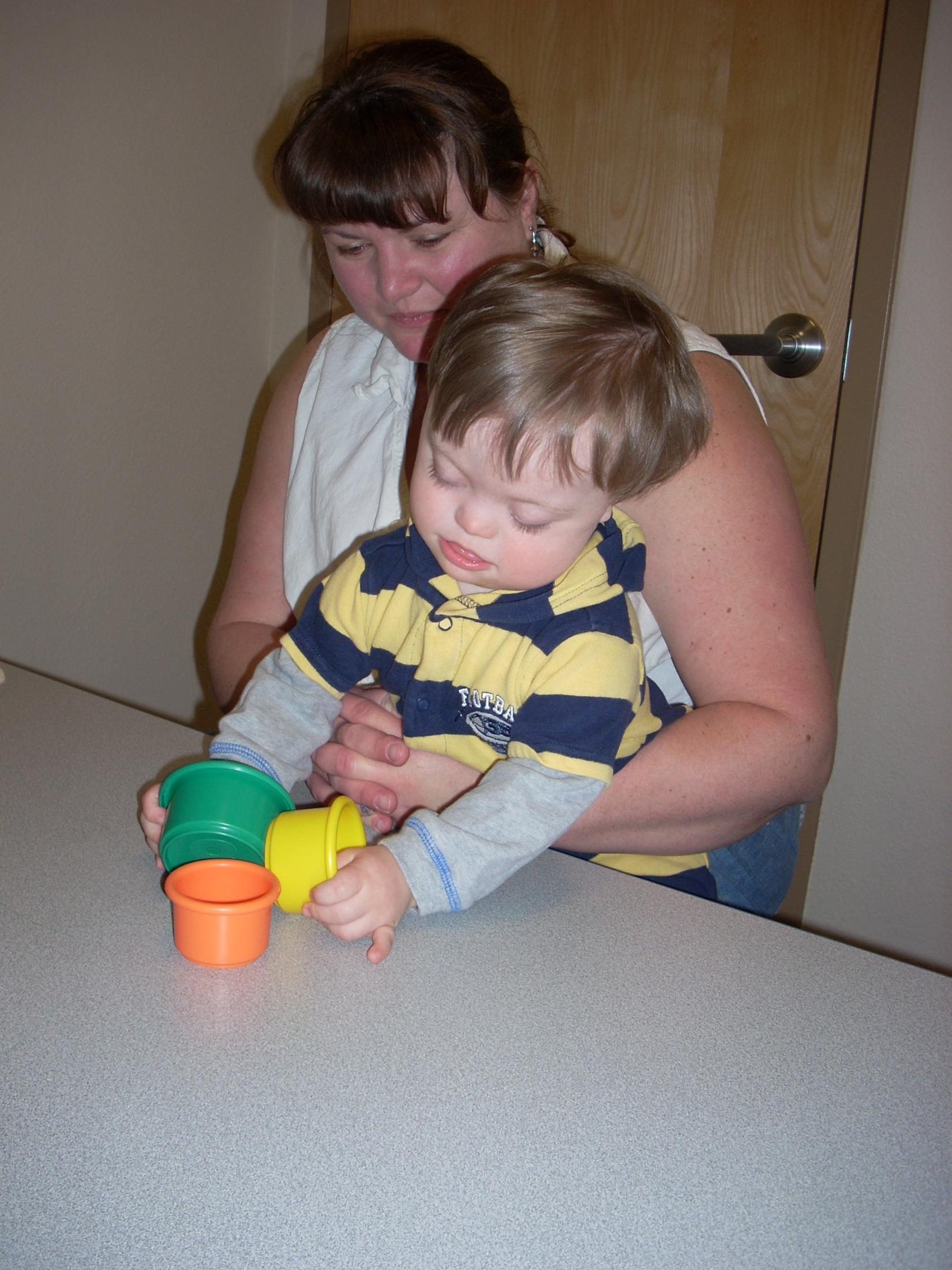 In collaboration with the M.I.N.D. Institute's Fragile X Research and Treatment Center, we are currently conducting a longitudinal study of the development of visual and cognitive processing in infants.  This study includes infants with fragile X syndrome between 10-24-months-old, typically developing infants between 6-12-months-old and infants with Down syndrome between 10-24-months-old.  During the study we use eye tracking technology to observe the infant's looking patterns to various visual displays presented on a screen as well as complete standardized assessments of the infant's development.  The information gained from this research can be utilized in future studies of early interventions using behavioral, medical and education-based treatments.
* This study is currently recruiting. If you are interested in participating, please contact us here.